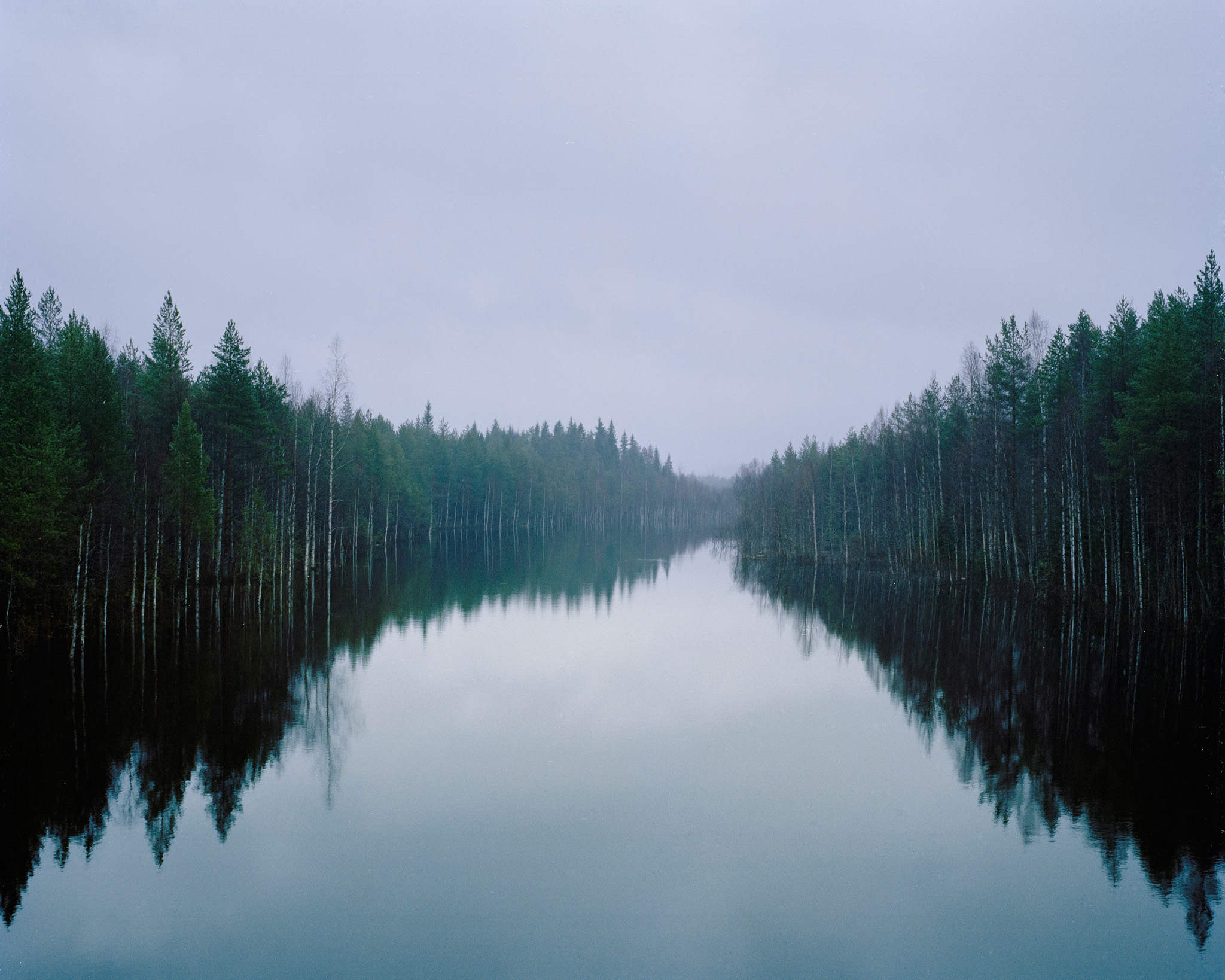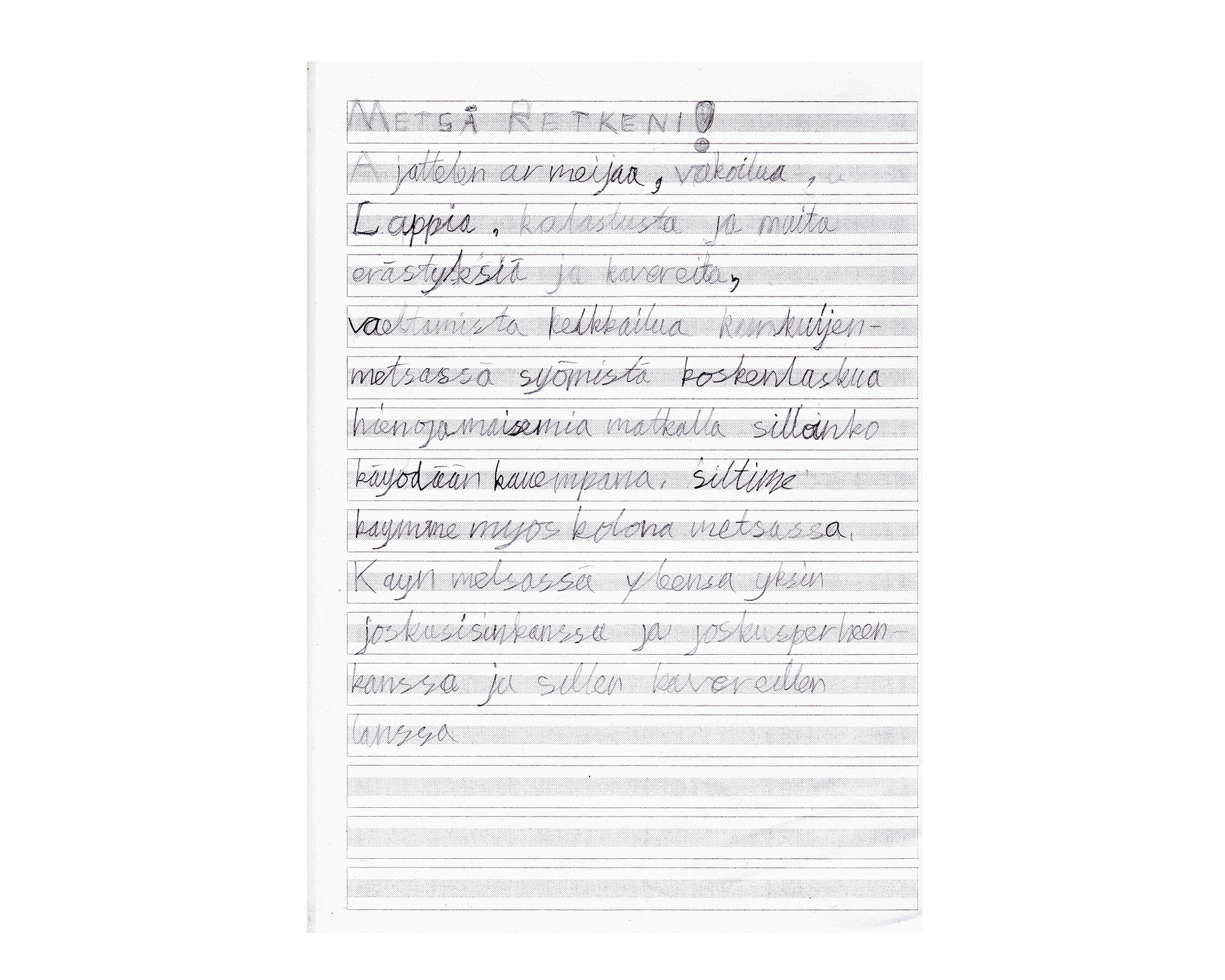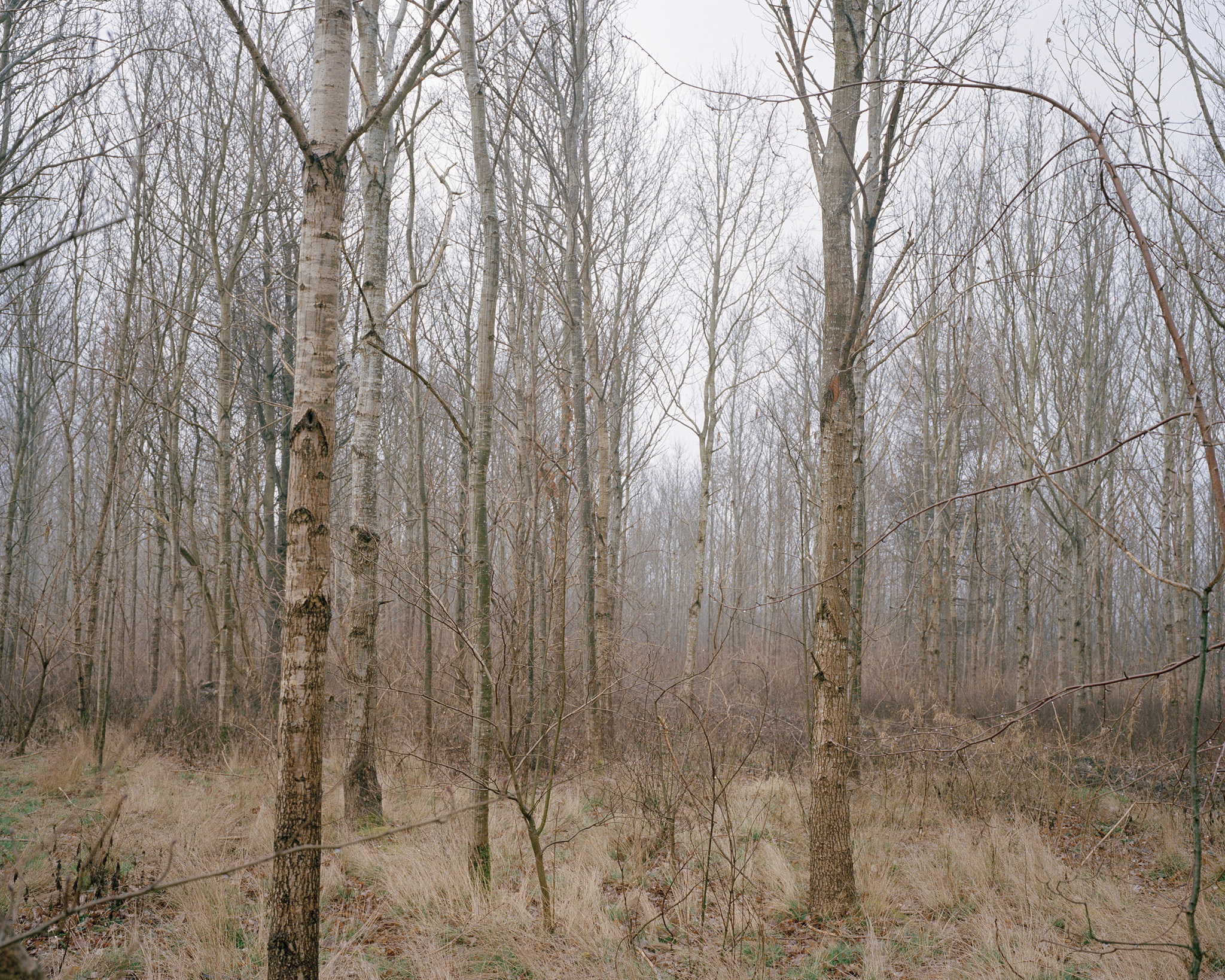 Field Trip (2012-2013)

The damp air, the crushed sandwiches in plastic wrapping, the carton box of saccharine strawberry juice. These are my immediate memories of field trips. The bus careening in the small backcountry roads. The chatter. The kid in the front seat gripping tighter to the seat, holding back the nauseous reflex churning in the bottom of the belly.

The quiet of the woods is thought to be infectious. The experience helps in producing calm and orderly children of heightened sense of empathy. A sense of control is maintained in placing the children in even lines with careful instructions to never stray from the path and refrain from touching the delicate nature. But children see the woods as a place of future adventures.

The bus spirals up the arctic fjeld. The children emerge from the carriage. They form a line and shimmy down the hill, slowly dissolving in the surrounding fog.

A child stares at a small pond. A frog stares back croaking. In the distance the cackle of machine guns carries over the water from the nearby military firing range.

The humming of the city never stops.

'Field trip' was produced over the course of a year in elementary school field trips in different parts of Finland from the arctic tundra of the north to the rugged archipelago of the south.
PHOTOGRAPHER
SAKARI PIIPPO
BIO
Sakari Piippo (b. 1981) is a documentary photographer based in Helsinki, Finland.

He has his master's degree in Visual Journalism from the University of Tampere, and has also studied Visual Storytelling at the Danish School of Media and Journalism.
︎
︎
︎
︎