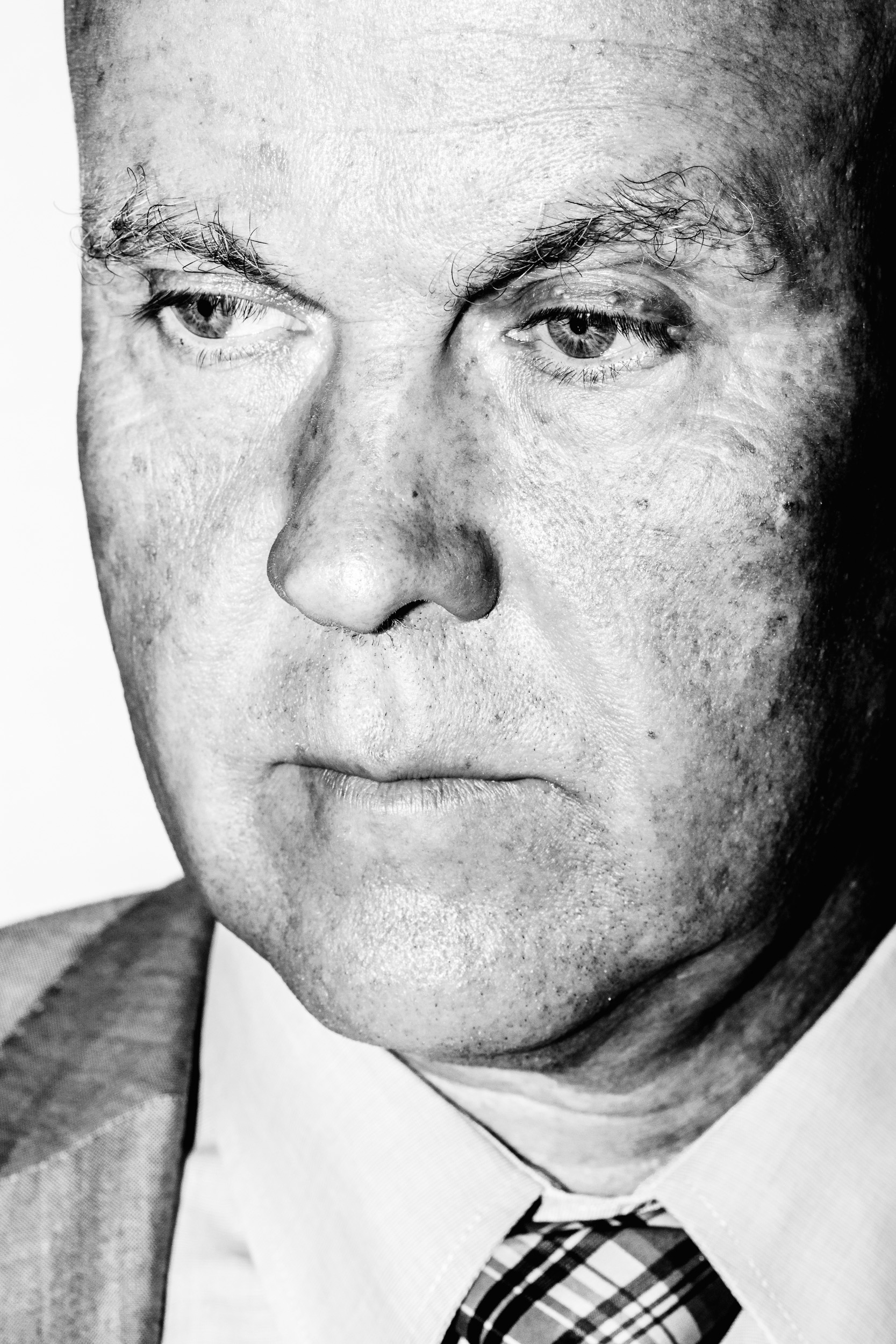 Eräitä huomioita Suomen poliittisesta järjestelmästä (2015–2019)

Joukko toimittajia on kerääntynyt ministerin ympärille esittämään kysymyksiä hallitusohjelman kärkihankkeiden toteutumisesta. Ministeri vastaa vakavana. Kiillotetuissa mustissa kengissä on nauha umpisolmussa.
Mäntsälän kunnanvaltuuston kokous kestää viisi tuntia. Kolmen tunnin kohdalla on taukojumppa. Valtuutetut ohjataan heiluttamaan käsiään puolelta toiselle kauttaaltaan puuviilupinnoitetussa valtavan korkeassa auditoriossa.
Nuorgamin koululla on eduskuntavaalien äänestyspäivänä hiljaista. Neljä äänestäjää on käynyt kirkkaana kevätaamuna paikalla. Vanhan kyläkaupan pahvilaatikoista kasattu vuosikymmenten saatossa hapertunut äänestyskoppi seisoo paikallaan, kun terävä tuuli pyyhkii ulkopuolella tuntureiden yli.
Eräitä huomioita Suomen poliittisesta järjestelmästä
(2015–2019) on valokuvaaja Sakari Piipon (s. 1981) dokumentaarinen trilogia. Teoksessa liikutaan poliittisen vallan huipulta valtioneuvoston tiedotustilaisuuksista kunnanvaltuustojen kokoussaleihin ja vaalien alla äänestyspaikoille.
Otsikoihin nousevien loistokkaiden vaalivoittojen, kärkipoliitikkojen välisten valtapelien ja koko kansaa kiinnostavien kohupäätösten sijaan tässä hiljaisessa teoksessa tarkastellaan politiikan kuivakkaa arkipuurtamista: ryppyyn istuttuja puvuntakkeja, pitkiksi venyviä valtuustokokouksia ja ostosreissun yhteydessä suoritettua pientä mutta arvokasta rituaalia, äänestämistä.
Näyttelyn yhteydessä julkaistiin Sakari Piipon ensimmäinen valokuvakirja
Eräitä huomioita Suomen poliittisesta järjestelmästä
(
Kosmos,
2019
)
.
Näyttelyä ovat tukeneet Patricia Seppälän säätiö, Journalistisen kulttuurin edistämissäätiö sekä Suomen Kulttuurirahasto.
Tulevat näyttelyt
Kansalliskirjasto
, Helsinki, ilmoitetaan myöhemmin.

Menneet näyttelyt

Galleria Uusi Kipinä
, Lahti, 12.2.-1.3.2020
Suomen valokuvataiteen museo
, Helsinki, 13.9.2019-5.1.2020
Iitin kunnantalo
, Iitti, 1.12.2018-31.1.2019
Suomen instituutin galleria
, Tukholma, 15.3.-14.4.2018
Galleria Lapinlahti
, Helsinki, 6.-24.9.2017
Some Observations on the Political System of Finland (2015–2019)
A group of reporters has gathered around a minister to ask questions about the progress of the key elements of government policy. The minister replies with a grave face. The shoelace of his polished black shoe is tightly tangled in a knot.
After spending three hours in a municipal council meeting in Mäntsälä, Southern Finland, the attendees engage in a brief gymnastic break. The delegates wave their arms from side to side as directed in the high-ceilinged wood-laminate auditorium.
Parliamentary election day is quiet at the Nuorgam school. There have been four voters on this bright spring morning. The polling booth, made out of cardboard boxes from the old village shop, has become worn over the decades but stands firm as the sharp wind blows over the fells outside.
Some Observations on the Finnish Political System
(2015–2019) is a documentary trilogy by photographer Sakari Piippo (b. 1981). It travels from the pinnacle of political power, Finnish government press briefings, to municipal council meetings and, at election time, to polling stations.
Instead of glorious headline-making election wins, power games between top politicians and decisions that intrigue and shock the nation, this quiet work examines the dry everyday toil in politics: wrinkled suit jackets, drawn-out council meetings, and the small but dignified ritual performed on one's way to do the shopping – voting.
The exhibition will also feature the release of Piippo's first book of photography,
Some Observations on the Political System of Finland
, published by
Kosmos.
The exhibition has received funding from the Patricia Seppälä Foundation, the Foundation for the Promotion of Journalistic Culture, and the Finnish Cultural Foundation (SKR).
Upcoming exhibitions

The National Library, Helsinki, TBA

Past exhibitions

Galleria Uusi Kipinä
, Lahti, from 12 February to 1 March 2020
The Finnish Museum of Photography
, Helsinki, from 13 September 2019 to 5 January 2020
Iitti County Hall
, Iitti, from 11 December 2018 to 31 January 2019
Finnish Institute in Stockholm
from 16 March to 14 April 2018
Gallery Lapinlahti
, Helsinki, from 6 to 24 September 2017
PHOTOGRAPHER
SAKARI PIIPPO
BIO
Sakari Piippo (b. 1981) is a documentary photographer based in Helsinki, Finland.

He has his master's degree in Visual Journalism from the University of Tampere, and has also studied Visual Storytelling at the Danish School of Media and Journalism.
︎
︎
︎
︎